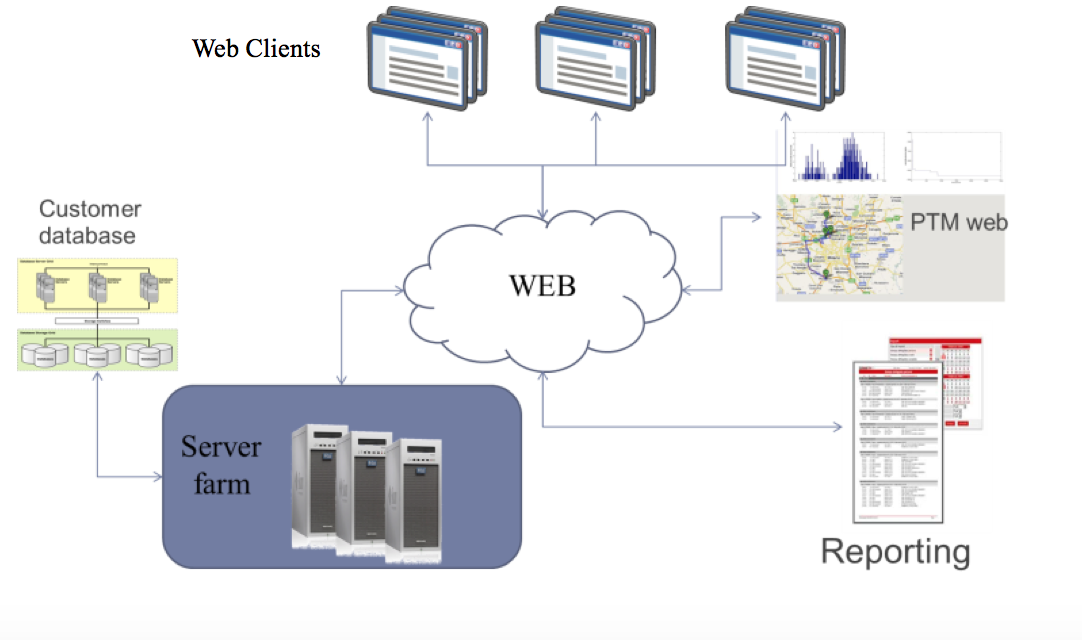 What is PTM - Cloud?
Our platform is accessible via web browser and available to customers located throughout the world with any type of device. Taking advantage of our "PTM Cloud" application, we are dedicated to companies operating in logistics.
The application PTM - Cloud is a cloud based software tool for optimization and freight transportion planning in a network of nodes . More precisely, the algorithm identifies between all possible combinations of transport a subset of solutions particularly advantageous in terms of cost and efficiency based on a series of user-set criteria . This result is achieved by a minimization procedure of a cost function, customized according to the user's actual needs . The implementation of the data flow for both input and output is provided by a link with a protected SQL database .